High alumina cement, also known as refractory cement. Mainly used to prepare unshaped refractory materials (castable materials). High alumina cement suppliers, RS Group, is a manufacturer specializing in the production of refractory materials.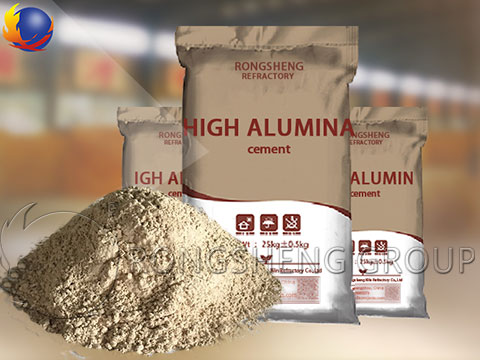 RS not only produces and sells refractory brick products, but also builds large-scale castable plants, which are specially used for the development and production of castables.
The professional name of refractory cement is: aluminate cement. The definition is: Any clinker which is mainly composed of calcium aluminate and has an alumina content of about 50%, and the ground hydraulic cementitious material is called high alumina cement. It is important to note that high alumina cement should avoid moisture.
Rongsheng is a large scale refractory castables manufacturer. Our new production line escorts our castable products. If you want to get high alumina cement price, characteristics and composition, etc. Please contact us, high alumina cement suppliers, and we will get back to you as soon as possible.