What is alumina binder? Also called calcium aluminate, alumina binder is a refractory material used for making refractory castable, refractory cement or refractory concrete. The binder binds the refractory materials together, which is used in building various high temperature facilities such as blast furnace, rotary kiln, etc.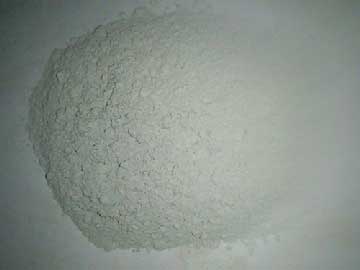 Alumina binder is made from alumina bauxite and lime stone. After being sintered or burned, the manufacturer would grind it into fine powder. Aluminate oxide which can tolerate 2050℃ high temperature takes up 50% of the content of this kind of refractory material. And the main chemical composition of the binder is calcium aluminate. The binder appears to be yellow or brown, sometimes light gray.
Alumina binder can be categorized into unshaped refractory material. It is easy to use, transport, can be cast into any shape, and have excellent high temperature performance. There are a great number of alumina binder supplier in china, among whom, Rongsheng Kiln Refractory Material Co., Ltd is a leading one. Fill in the chart below and get the lowest price of alumina binder!
Applications of Alumina Binder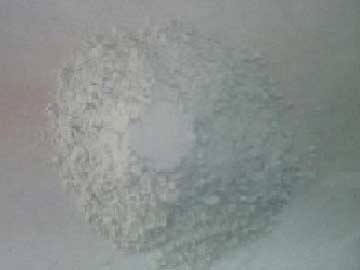 Alumina binder is generally used to build cement kiln, rotary kiln and the linings of other high temperature facilities. It is also an important monolithic material to be used in situations such as roof of a furnace where temperature changes greatly and ordinary refractory bricks would shrink and the structure would collapse.
Usually the alumina binder is sold in powder as for transportation convenience. Powder is much lighter than mixed material and can be stored longer. Before using, mix the material with water and refractory aggregate or powder according to a certain ratio. If the binder isn't mixed with other aggregates it will form more crack under high temperature. The mixture will be hardened under room temperature(the best temperature is 15℃) in a few hours. During the hardening, it would release a large amount of heat. The binder would reach half of its highest compressive strength in 8 hours.
The product can also be used as binders to make all kinds of refractory bricks, balls, etc.
Advantages and Properties of Alumina Binder
Refractoriness of this kind of material is more than 1580 ℃. The binder has such advantages such as high refractoriness(over 1580 ℃), slag resistance, high compressive strength, thermal shock resistance, abrasion resistance, corrosion resistance, high refractoriness under load, etc.
Also, alumina binder is easy to transport and storage. You can mix it right on the sight of constructing. The mixing technique is very simple and handy.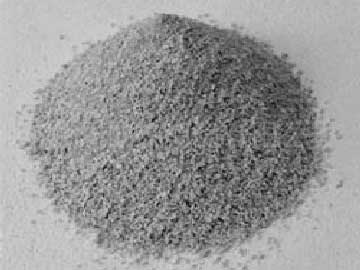 Alumina Binder Manufacturer
Are you finding alumina binder manufacture? Worrying about the quality, certification or price? Rongsheng Kiln Refractory Material Co., Ltd is a professional manufacturer and supplier of alumina binder. We have been in the field of refractory material for over 20 years. The four factories of Rongsheng provides tons of refractory materials monthly and ship them all around the world. Our long-term relations with customers from Singapore, Malaysia, Russia, Thailand, Indonesia, etc. are strong and trust worthy.
With a trading company attached, we are able to provide high quality after-sale service to our customer! Through the years we have provided free training lessons to quit a few clients to correctly use the refractory materials to build high heat facilities like inner parts of kilns, furnaces, and stoves.
Located in the middle of china where the raw materials of refractories are abundant, we have access to get the cheapest raw material to make refractory products. So we are able to offer the lowest price for you. If you have any interest in alumina binder and want to ask for price, please leave your inquiry below in the chart, or email us. We will be in contact as soon as possible.