Alumina castable refers to a kind of unshaped refractory material. The material can be used in various high-temperature facilities.
The castable is a mixture of powders of aggregate and binders. While using, the castable should be mixed with one or more than one kinds of fluid.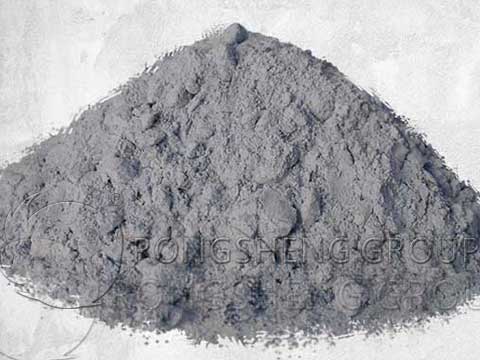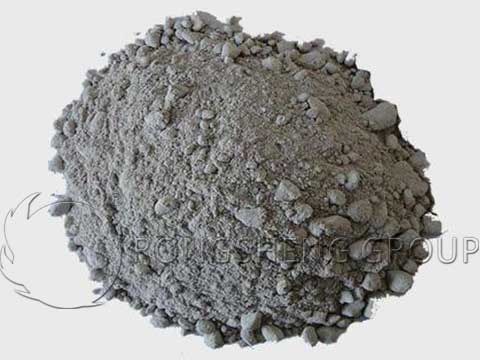 Aggregate made from alumina castable consists of alumina oxide, which is an excellent refractory material with the melting point of 2054℃. Alumina castable has high mechanical strength, good thermal shock resistance, and abrasion resistance. It is mainly used in building the linings of boiler, blast furnace, hot air stove, heating furnace, ceramic kiln, etc.
Rongsheng Kiln refractory Co., Ltd provides high quality alumina castable at a low price! If you are interested in this product, continue reading, or leave your message below to get the price!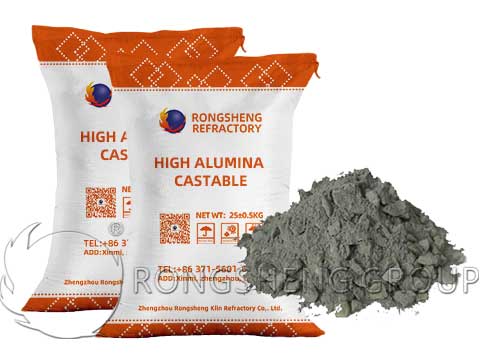 Description Of Alumina Castable
Refractory materials are divided in to two categories. One is called shaped refractory, and the other is unshaped refractory or monolithic refractory as the material is always used to build monolithic structures. And monolithic refractories usually refer to castables, of which liquidity and plasticity is strong.
Alumina castable is a kind of powder made from refractory materials. It is consist of refractory aggregate, powder, bond, admixture, and water or other liquid material.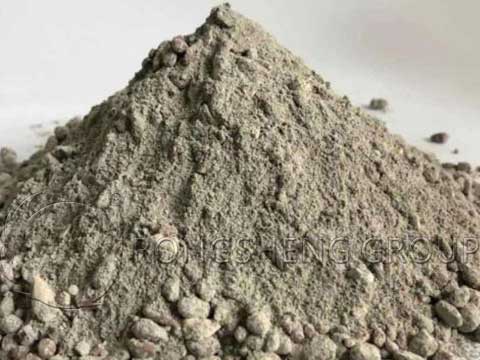 While using, usually we put certain volume of binder or water into the powder. Since the product is fluidity, it can be cast into crevices or gaps of the buildings to form a strong and monolithic wall. Advantages of alumina castable are: it is easy to be transported, it can harden without heating, and it has a good high-temperature performance.
Generally it will be moulded in the construction site by pouring, vibration or tamping, but it also can be made and used as prefabricated parts.
Alumina Castable Uses and Applications
Major application of alumina castable is in the building material of metallurgical furnace. It also can be used in thermal facilities of petro, chemical, building, power, and mechanical industries.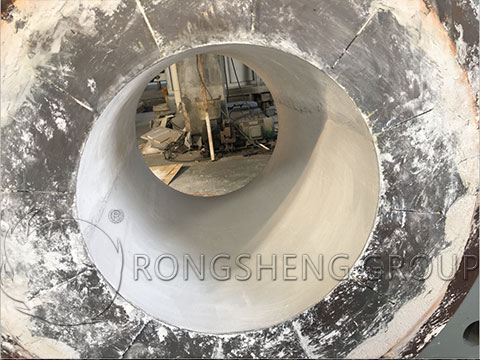 Due to its excellent properties and convenient usage, castables are currently most extensively used unshaped refractory materials. The castables are mainly used in the linings of all kinds of heat furnace to form a monolithic structure. High standard quality alumina castable can be used in smelting furnace, heating furnace and other thermal facilities with no slag or corrosion.
Alumina refractory castable made from high purity alumina cement has very low calcium content. As we all know, calcium is a common component in the raw material of alumina refractories. Since the melting point and hardness of calcium is much lower than aluminate oxide, it will reduce the good performance if it is mixed into alumina oxide powder and used as refractory material. But, with a higher content of alumina oxide, which is an excellent refractory material, the content of calcium could be reduced. Therefore high purity alumina cement can get rid of those concern due to its low content of calcium.
You may want to use well-sintered high alumina refractory castable in the high temperature part of your furnaces and kilns. These parts of furnaces, stoves, or kilns usually has the highest temperature. These parts are, for example, such as steel spout, ladle, blast furnace stack, or taphole, which are affected badly by molten iron, molten steel and molten slag. And high alumina castable, as a kind of neutral refractory material, can resist those slags, which tend to be acidic or alkaline.
There's something you need pay attention. If the castable is used in the lining or the body of a thermal facility, you should heat it up before using it for the first time. This step is important because during the heating up, water and water of hydration can be gradually excluded. During this process, the cement can be bonded by sintering at certain degree. In such a situation, the bulk size and performance of the castable can reach a stable state.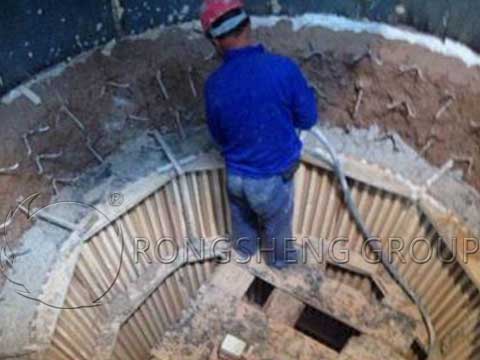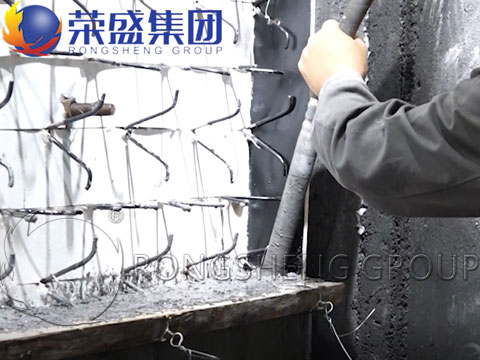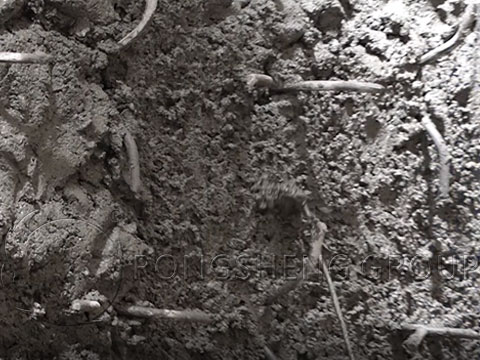 The heating up process have a great influence on the service life of the castable. The rule is that the speed of heating-up should be consistent with dehydration, and the change of other physical forms. The heating-up process includes many stages that differs from each other. In some stages of heating-up, the dehydration speed is relatively slow whilst in other stage it is quick. So in the stage where the reaction is quick, you should slow down the process of heating up. If the change is extremely rapid, bring a halt to the heating up process for some time. If the heating up is inappropriate, the sharp rise of temperature could cause serious crack in the structure, even collapse, and in extremely thick layers, there is possibility to explosion.
Moreover, alumina castable have high strength, under room temperature. So the product can be made into prefabricated parts and installed in the construction site.
Alumina Castable Classifications
Here is a generous classification of alumina castable.
There are three classification indexes of alumina castable, viz: porosity, binders, and aggregates. In practical applications, usually working temperature and function is taken into consideration.
By porosity, there are dense castable, and insulation castable with porosity more than 45%.
By binders, there are three method: hydraulic bonding, chemical bonding and agglomeration bonding.