Andalusite brick is a kind of refractory products, mainly contains al2o3. The properties of andalusite bricks includes, stable bulk density, high RUL capacity, low creep under high temperature, slag resistance, and chemical stability. This kind of refractory brick could be used in the key parts of hot air stove, hot air tower, various auxiliary pouring and operating equipment, kiln-making facilities, etc. It also can be used as a kind of high temperature aluminosilicate insulation.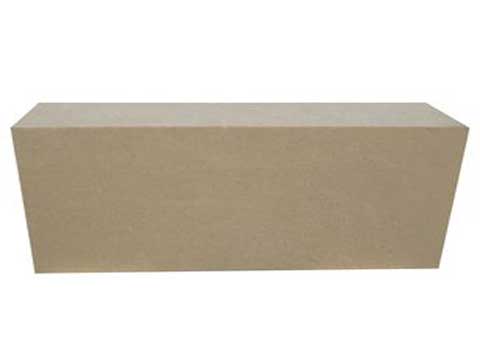 Back in the 1970s, Andalusite bricks have already begun to receive attention. Various applications of andalusite brick emerges. The reason why andalusite bricks are widely used in industries like metallurgy, is that under high temperature (working environment), andalusite turns into mullite brick, which has a high refractoriness, chemical stability and compressive strength.
Andalusite bricks for sale at Rongsheng kiln refractory company has a high quality with low price. Please leave your inquiry in the chart, and get the lowest price!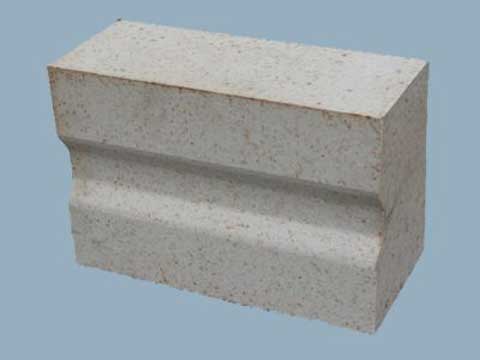 Applications of Andalusite Bricks
Andalusite bricks with high RUL, low apparent porosity, good thermal shock resistance and abrasion resistant ability are widely used in:
Body of Hot Stove
Torpedo Car
Ladle
Glass Furnace
Roof of Electric Furnace
Heating Furnace
Properties of Andalusite Bricks:
Low Thermal Expansion:
Mullite transforms into a mix of corundum and SiO2, along with volume increase in this process, increase rate is about 3-6%.
High Refractoriness:
Ordinary fireclay refractory products have a refractoriness of about 1580-1750℃, if added andalusite, the refractoriness could be raised up to more than 1790℃。, some times more than 1830 ℃.
Strong Abrasion Resistance:
Refractory products contain andalusite, has a better performance. This kind of bricks have lower attrition rate than fireclay bricks, which can promote the service time of kilns.
Refractory Under Load (RUL):
The URL of ordinary high alumina refractory material is about 1420-1550℃. But when the content of Al2O3 is higher than 70%, the URL does not meet the requirements. After added into andalusite, the URL capacity could goes up to 1600-1670℃.
Thermal Shock Stability:
It is an irreversible process that andalusite turn to mullite. The mullite turned from andalusite has a bulk density under high temperature, a micro linear change and high thermal shock resistance.
Low Porosity:
The andalusite transform into mullite under certain high temperature, during the transformation, glass phase emerges as a byproduct. This byproduct, block part of porous in the andalusite, which end up to have lower porosity.
What Is Andalusite?
Andalusite belongs to kyanite, which is a kind of natural minerals with a dense structure, the density is about 3.10 ~ 3.16g/cm3. Because its density is almost close to the that of mullite (3.03g/cm3), it begins to turn into acicular mullite crystal parallel to the original crystal at 1350℃. At this point, the material have a more stable bulk, and the increase of porous almost stops. So andalusite can be directly used as a refractory material.