Light weight high alumina brick, also known as high-aluminium heat insulating brick, are used in building heat insulating walls or heat preserving walls, which is basically for preserving or insulating heat. Welcome to buy light weight high alumina bricks at RS Light Weight High Alumina Brick Supplier, we have high quality light weight high alumina brick at a low price!  We can produce customized high quality products to meet your special needs!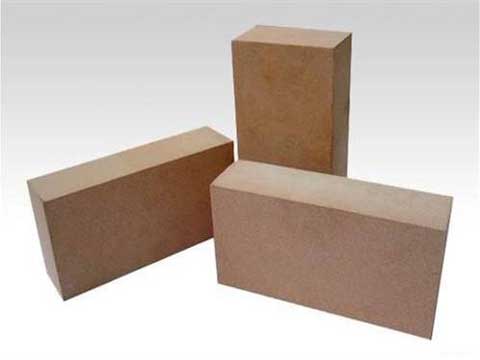 Light Weight High Alumina Brick Chemical Composition & Properties
Light weight high alumina bricks contain more than 48% alumina oxide. This kind of brick does not directly exposed to high temperature inside kilns or furnaces, it only built closely to the kiln wall as insulations.
It is a good insulation refractory material, which has a high compressive strength, low thermal conductivity and good insulation quality.
It is a light weight refractory material mainly contains mullite, glass phase or corundum. See index chart:
Light Weight High Alumina Brick parameter at RS Refractory
                   item
index
RSQG-1.0
Bulk density(g/cm2)
≥ 1.0
Compressive strength (normal temperature/ MPa)
≥ 3.5
Thermal conductivity (900℃±25)(W/m •k)
≤0.40
Bulk density  (g/cm3)
0.4-1.35
refractoriness
1750-1790℃
Light Weight High Alumina Brick Applications & Uses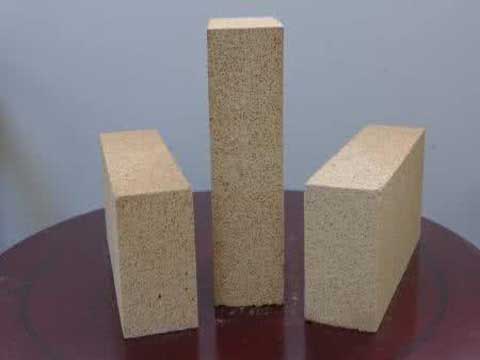 The brick is used in parts that is not exposed to abrasions and high temperature of melted matters. They should not be applied in environment that has a temperature higher than 1350℃.
As a low price refractory material, the light weight high alumina bricks are applied in:
※Furnace Lining And Insulation Layers
※Ceramic Tunnel Kiln
※Roller Kiln
※Shuttle Kiln
※Heating Furnace & Coking Furnace In Iron And Steel Industry
※Other Thermal Equipment & Heat Treatment Lining
Light Weight High Alumina Brick Producing Technique
Usually light weight high alumina bricks are made from high alumina bauxite and a small amount of clay, sometimes using industrial alumina to replace some bauxite clinker. After grinding into dust, we adopt gas evolution method or foam method to cast the material into form. At last the material would be sintered at 1300 to 1500℃.
RS Refractory- The Light Weight High Alumina Brick Supplier Manufacturer
Zhengzhou Rongsheng Kiln Refractory Material Co., Ltd is an enterprise specializes in producing and selling refractory materials. Our main products including high alumina bricks, high alumina refractory bricks, anti-stripping high alumina bricks, low creep high alumina bricks, light weight high alumina bricks, fireclay refractory bricks, refractory castables, etc.
As A Specialist of Refractory Materials, We Have:
Twenty-year's practice in producing refractory materials
Four associated factories with one trading company
Monthly provide 6,000 ton products for our customers
Internationally advanced automatic batching system and production equipment.
Certificated by ISO,LIRR, BV and TUV.
Customized products for special uses.
Offer high quality after-sales service.
Our alumina silica fire brick products have been shipped all around the world, such as Thailand, Indonesia, Pakistan, Saudi Arabia, South Africa, Turkey, Iran, Iraq, etc. welcome to buy alumina silica firebrick at Rongsheng Kiln Refractory Co.,Ltd. and enjoy our high quality service. Please leave your massage and we will be in contact as soon as possible.