Anti-Stripping High Alumina Bricks are a kind of fired products prepared by high-pressure molding with special high-alumina bauxite clinker and Zro2-containing synthetic material as raw materials. This kind high alumina brick has properties of strong anti-flaking, anti-potassium, corrosion resistance of sodium, sulfur, chlorine and alkaline salts, low thermal conductivity and etc. Anti-Stripping High Alumina Brick is an ideal material for the transition zone and decomposition zone of cement kiln, and can also be used for kiln door covers and cooling machines of cement kiln.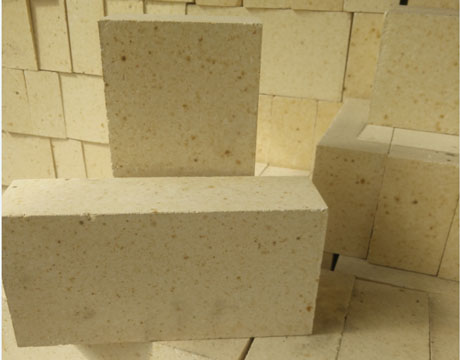 Anti-Stripping High Alumina Brick is a new type of high-aluminum material specially designed to solve the production of cement kiln lining in China. It is a special product developed for the production of alumina clinker.
Anti-Stripping High Alumina Bricks have excellent thermal shock stability, high load softening temperature, high-temperature strength, alkali and clinker erosion, high temperature wear resistance, anti-flaking, anti-skinning, ring formation and low thermal conductivity. Anti-Stripping High Alumina Bricks have been widely used in China's new dry process kiln, Libo kiln and wet kiln. The parts used include kiln door covers, ascending flue, cooling belts, safety belts, transition belts, rear and side walls of the cooler, and curved roofs. It has been successfully applied in almost all kiln interior locations.
Anti-Stripping High Alumina Brick is a new type of refractory material unique to China, reaching the international advanced level. The Anti-Stripping High Alumina Brick has excellent physical and chemical properties: thermal shock stability at 1000 degrees > 40 times, refractoriness is 1780 degrees, load softening temperature is 1470 to 1520 degrees, thermal expansion rate is low, thermal conductivity is small, anti-wear and corrosion resistance, and can replace refractory materials in all parts of the large-scale new dry kiln firing zone.
Rongsheng Company is a professional high alumina bricks manufacturer in China and has our own large manufacturing factory. Contact us for all kinds of high alumina bricks price list if you are interested in our high alumina refractory materials.