High alumina ball, is used as a refractory product in various high heat industries. High alumina ball belong to alumina ball, it is called high alumina ball due to its high content of alumina oxides. High alumina balls have excellent qualities including: high bulk density, abrasion resistance, fine high temperature performance, good thermal conductivity, low expansion, etc.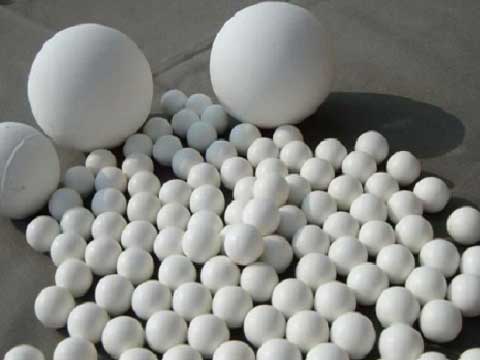 High Alumina Ball Property
High alumina balls, contain more than 92% alumina bauxite, also known as tablet alumina ball. Its density can reach up to 3.6g/cm3.
The refractoriness of this kind of material can reach up to 1580~1770℃. This feature benefited from its raw material, alumina oxides, which has an extremely high melting point, and a good performance under high temperature conditions. The using temperature of high alumina ball should be less than 1770℃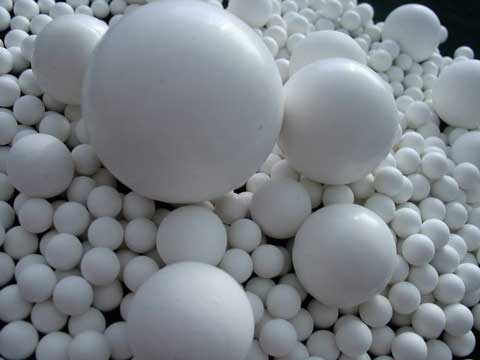 High Alumina Ball Application
These balls can be applied in chemical fertilizer petroleum, chemical, natural gas, environmental protection and other industries in high and low temperature converter furnace, converter furnace, hydrogenation converter, desulfurization tank and methanation furnace. It play a role in dispersing gas-liquid and supporting, covering and protecting catalyst.
Through the applying of these refractory material, the gas (blast furnace) and air preheating, can reduce the flue gas of regenerative heating furnace to the amount of 20-50%, and the temperature of flue gas is reduced to less than 150 degrees, yield increased 15-20%, heating time is reduced by 50% and decrease the oxidation burning loss which is an environmental protection and energy decrease 30-50%.
High Alumina Ball Manufacturer & Supplier
Rongsheng kiln refractory Co., Ltd, with our efficient service and elite specialists, provide you high quality products. Our high alumina ball, which have gone through 20 year's testament, which is strictly manufactured through finely designed process.
Our high alumina ball has low linear change on reheating, high refractory under load ability, strong corrosion resistance, high mechanical strength, large heat storage, fine thermal stability, good thermal conductivity, and low coefficient of thermal expansion. It is a kind of excellent refractory material.
Buy high alumina ball at Rongsheng Kiln Refractory Co., Ltd at a low price!