Alumina ball, also known as aluminum ball, has the fine quality of high strength, high hardness, excellent abrasion ability, thick bulk density, high temperature performance, corrosion resistance, less pollution and other excellent properties. It have been widely used in finishing and deep processing different types of ceramic, enamel, glass, chemicals and other thick and hard materials.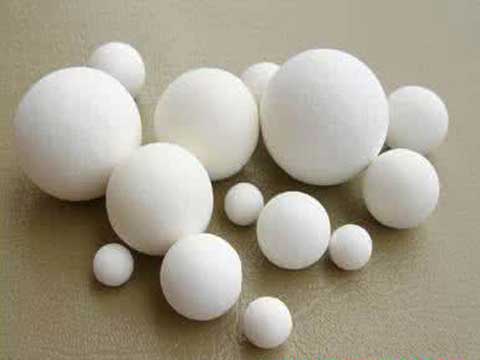 Alumina Ball Applications
Ceramic Industry
Chemical Lines
Chemical Fertilizer Plant
Quartz Industry
Properties of Alumina Ball
High Mechanical Strength
Long Service Life
High Temperature Resistance
Good Heat Resistance(Good Performance Under Temperature More Than 1900 ℃)
With same ingredient and under same temperature, the smaller the fineness of the powder after grinding, the higher the specific gravity and the better the wear resistance. Density of high alumina ball is mainly affected by initial powders and sintering process. If the material is not fully burned, or the powder of the raw material is not thin enough can all cause problems, resulted in low density. Low density balls does not have enough abrasion resistant ability, and crack easily.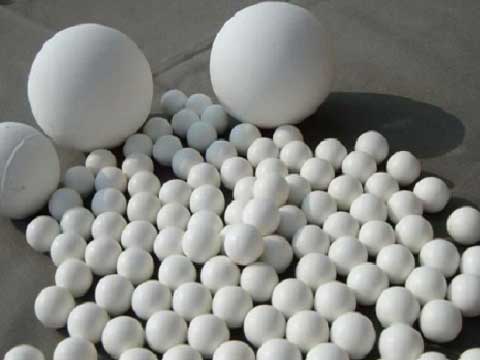 Alumina Ball Manufacturer
As an alumina ball manufacturer and supplier, Zhengzhou Rongsheng kiln refractory Co., Ltd with our advanced technique, specialized equipment and a wide range of specified technicians, provide high quality alumina ball. Our alumina ball are finely manufactured to meet various requirements. During 20 year's hard working, we have made our these spheres a leading product in the Chinese market.
Alumina Ball Price
Buy alumina ball at Rongsheng refractory Co., Ltd, and enjoy an exceptional low price! Located in the middle part of china, we have access to cheap raw materials, and the wisdom from a large group of Chinese specialists to provide high quality product at a low price! We also have a finely equipped after-sales team to continue our service after buying! Buy alumina ball from Rongsheng refractory with low price and less worry!