High Alumina Brick is belong to a kind of neutral refractory materials and are made of bauxite or other raw materials with high alumina content, which have excellent features of high refractoriness, high refractoriness under load, good thermal shock resistance, good slag erosion and spalling resistance and are mainly used heating furnace lining in all kinds of iron & steel industry, chemical industry and cement industry and so on.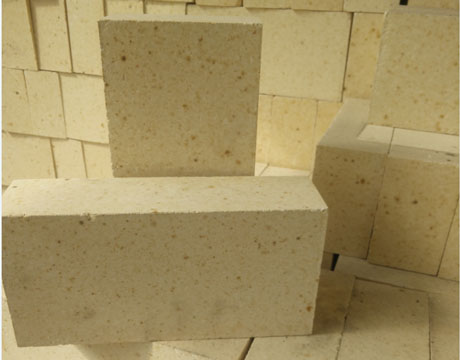 There are various high quality alumina bricks with different alumina content for sale in RS High Alumina Refractory Brick Company. Welcome to Email Us Attached Your Detailed Requirements for Free Quote.
High Alumina Brick Description
High Alumina Bricks are hot-sale refractory bricks for sale in RS Factory, which contain the main chemical content of Al2O3. The normally high alumina brick is alumina silica refractory product that contain over 48% Al2O3 and are manufactured with alumina bauxite and other raw materials with high alumina content through machinery molding and high temperature calcining.
Speak to the alumina bricks with different Al2O3 content, there are three types of high alumina brick for sale in RS Group:
I, is 75 grade alumina fire brick that contains more than 75% Al2O3 content.
II, is 70 grade alumina fire brick that contains about 60~75% Al2O3 content.
III, is 60 grade alumina fire brick that contains about 48~60% Al2O3 content.
Besides these above high alumina brick, there are also a kind of corundum brick that contains more than 90% Al2O3. RS Refractory Manufacturer can provide the alumina bricks for sale all above to the world wide countries.
Additionally, RS Group can custom the high alumina bricks and shapes for the special demands from customers. Welcome to Contact Us for High Alumina Bricks Price!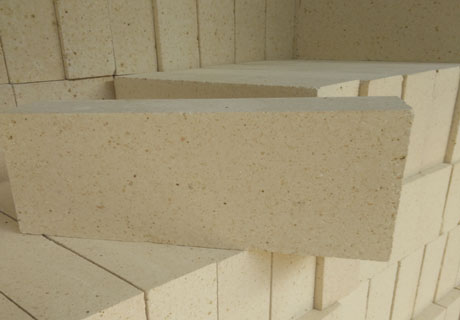 High Alumina Bricks Specification
High Alumina Brick

 
RS-48
RS-55
RS-65
RS-70
RS-85
AL2O3 (≥%)
48
55
65
70
85
Fe2O3 (≤%)
2.0
2.0
2.0
2.0
1.8
Reheating Linear Change
1500℃*2h
–
0.1-0.4
0.1-0.4
0.1-0.4
0.1-0.4
Apparent Porosity (≤%)
22
22
23
23
22
Cold Crushing Strength ≥ (MPa)
35
40
45
50
55
Refractoriness Under Load (0.2Mpa)≥ ℃
1420
1450
1500
1520
1530
High Alumina Bricks Composition
For the high alumina brick composition, determines its characteristics of high refractoriness under load and low creep. The main raw materials consist of special bauxite, fused alumina, fused mullite, etc.
High Alumina Bricks Properties
High refractoriness
High refractoriness under load
Good slag and chemical erosion resistance
Resistance to acid, alkali and spalling
Excellent thermal shock resistance
High temperature low creep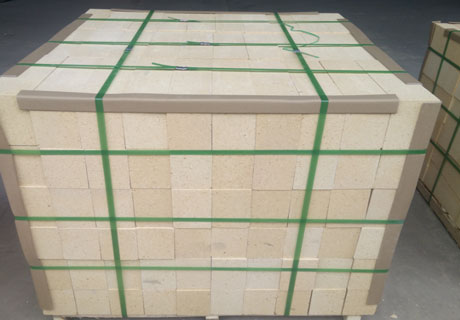 High Alumina Bricks Uses
According to the wikipedia description, high alumina bricks are the high temp refractory alumina bricks, which are widely used in many industries.
Firstly, the refractory bricks generally be used in the industries of steel & iron, chemical engineering and cement.
Then, they are used as refractory lining in all kinds of thermal kilns.
What's more, these fire bricks are used in blast furnace, hot blast stove, EAF, steel ladle, molten steel ladle, cement kiln, glass furnace, reverberatory furnace, rotary kiln and so on.
Last but not least, the alumina bricks can be used as a kind of furnace bricks, such as regenerative checker bricks in open hearth furnace, chock plug and nozzle brick in pouring system.
High Alumina Brick Manufacturing Process
High alumina bricks manufacturing process is similar to the fireclay bricks'. But for the differences, the high alumina bricks use higher proportion of clinker that reach up 90~95%. Select out and sieve all the iron slag before crushing and firing the clinker in the high temperature that reach up 1500~1600 degree.
RS Group Manufacturer, as on of the Chinese High Alumina Refractory Supplier, proves that in order to improve the high alumina brick products' quality, it is necessary to sieve and store strictly the high alumina clinker in grades and then fine grind the bauxite clinker and binding clay together.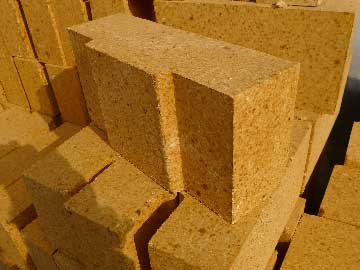 High Alumina Brick Raw Materials
RS High Alumina Bricks Manufacturer generally adopts several types of raw materials to produce high quality high alumina brick according to the different resource conditions and products requirements as below:
High alumina bauxite that contain gibbsite minerals of monohydrate bauxite ore and hydrargillite.
Sillimanite minerals that include andalusite, kyanite and sillimanite.
Synthetic materials, such as synthesized mullite, industrial alumina and fused corundum.
China is a great place that contain high quality and abundant high alumina raw materials resource. RS Company as a leading high alumina refractory manufacturer in China has the best advantages of raw materials resource.
High Alumina Bricks Price
Compared with fire clay bricks, high alumina bricks price is higher. But high alumina brick for sale cheap in RS Group have more excellent properties and performance for being used in high heat furnace and kiln. Buy high quality high alumina bricks at low price from China RS Group can protect your furnace for a longer service life, which also can save your cost and help you avoid to waste your time on changing the broken refractory bricks. So RS high alumina refractory supplier, suggests you to Email us and buy the high quality high alumina brick at low price now. Want more selection? Cheaper price? Faster delivery? RS can meet your minds.
High Alumina Brick State Standard, High alumina brick for sale in RS Group meet the specification of <GB/T 2988-2012>. Get RS high alumina bricks pdf or learn more details about high alumina bricks wiki information, RS Refractory Group is your at hand refractory assistant. Just Email to RS, we will get back to you as soon as possible!
High Alumina Bricks Manufacturer
RS High Alumina Refractory Company has developed a wide export range around the world, such as India, Vietnam, Indonesia, Malaysia, Korea, Japan, Turkey, Greece and so on.With the years' experience, RS high alumina brick supplier can provide you with our best service on high quality high alumina brick for sale. Welcome to Contact Us for Free Quote Now!