High alumina fire bricks are high quality refractory material. They usually have a higher refractoriness and is usually used in extra high temperature environment such as industrial kilns, furnaces, incinerators, etc.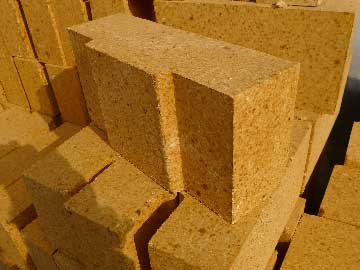 High Alumina Fire Bricks Manufacturers
With four productive factories running day and night, Rongsheng Kiln Refractory is able to produce more than 60 tons of refractory material per month. With advanced production equipment and professional technical team, we can help you lower the cost as much as possible, and offer you the high quality product with lowest price.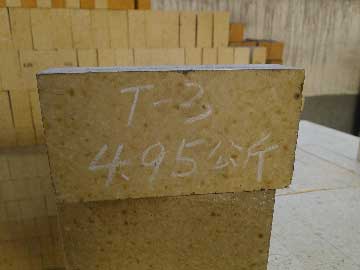 What Is High Alumina Fire Brick
High alumina fire brick here in china, refers to a kind of alumina silicate refractory material, which contains more than 48% alumina oxide. After grinding and mixing, bauxite and other material contains high ratio of alumina oxide are molded, and then sintered under high temperature to be produced into high-alumina fire bricks.
Those high- alumina fire brick refractories that can be used to build electric arc furnace, glass kiln, cement rotary kiln, etc.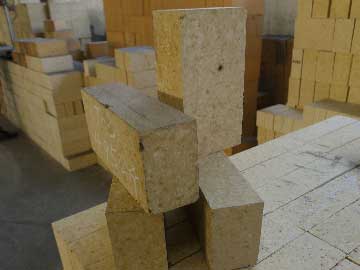 Advantages of High Alumina Fire Bricks
High alumina fire brick made by Rongsheng Kiln Refractory has many advantages. Low creep and high refractoriness under load are the prominent good features of the refractory product. Superfine bauxite, fused corundum, fused mullite are the main raw material of high alumina fire bricks. So that the brick have a strong ability to resist corrosion, which, comes from iron slags, harmful air and other erosion producing in the kilns. They also have good thermal stability. These bricks are fine masonry products for middle and large hot air stove.
Item
Index
International Code Name
SK35
SK36
SK37
SK38
SK40
Chinese Code Name
LZ-48
LZ-55
LZ-65
LZ-75
LZ-80
Al2O3 ,%
≥48
≥55
≥65
≥75
≥80
Fe2O3, %
≤2
≤2
≤2
≤2
≤2
Refractoriness℃, min
1750
1770
1790
1790
1790
Apparent Porosity%
≤22
≤22
≤23
≤23
≤21
Bulk Density g/cm3
2.25-2.35
2.25-2.35
2.25-2.35
2.25-2.35
2.25-2.35
Cold Crushing Strength Mpa
≥39
≥44
≥49
≥54
≥65
0.2Mpa Refractoriness Under Load T0.2 ℃,min
≥1420
≥1470
≥1500
≥1520
≥1530
Permanent Linear Change On Reheating
+0.1~-0.4
+0.1~-0.4
+0.1~-0.4
+0.1~-0.4
+0.1~-0.4
(%)1500℃X2h
x1450℃
Classification of high alumina fire bricks
High alumina fire bricks are classified based on the content of alumina oxide(Al2O3). Common types of high alumina fire bricks include those contain 48%, 55%, 60%, 65%, 73%, 75%, and 80% of Al2O3. Those bricks contain less than 55% Al2O3 are fireclay bricks, which are kind of neutral refractory brick material. These kind of bricks are made from bauxite and other material with a high content of aluminate oxide. And the refractory product has a high thermal stability. They are always be used in glass furnace, cement rotary kiln and electric arc furnace as linings.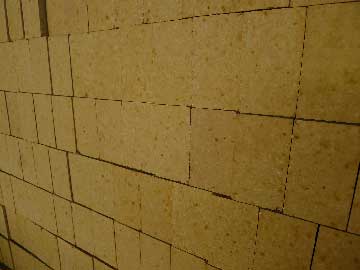 There is also those kinds of bricks with high refractoriness under load, with low creep, and with low porosity. Different ratio of ingredients resulted in different types of bricks.
The difference between high alumina bricks and fireclay bricks are way more than the content difference. They have a similar manufacturing process, but more chamotte is mixed in the ingredient of high alumina fire bricks which is between 90%~95%. Also the firing temperature of high alumina is much higher. In practical use, class I and II high alumina fire bricks are usually applied in blast furnace, tunnel kiln, roof of furnaces, reverberator furnace, and rotary kiln where temperature is between 1500-1600°C.