Sillimanite refractory bricks are made of sillimanite minerals. The sillimanite is transformed into mullite and free silica after calcination at high temperature. It is generally produced by high temperature firing method and slurry casting method. The physical and chemical properties of Sillimanite Bricks are better than those of high alumina bricks, with a fire resistance of 1770 to 1830 ° C and a load softening starting point of 1500 to 1650 ° C. It is mainly used for forming the liquid hole of the glass pool kiln, the lining of the blast furnace, the throat and the ceramic industrial kiln furniture. Rongsheng Sillimanite Bricks Supplier specializes in the production of sillimanite  and corundum mullite bricks products for glass furnaces, steel plants and aluminum plants.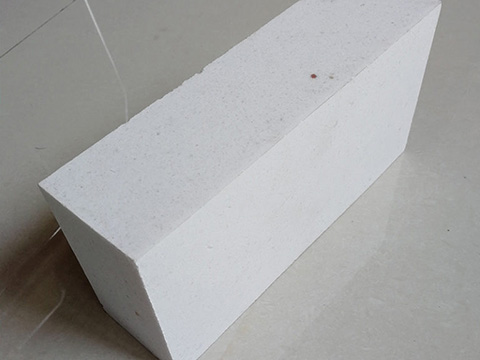 Sillimanite Refractory Bricks
The sillimanite brick uses mullite and sillimanite as the main raw materials and is fired at high temperature. It has the advantages of high strength, wear resistance, low apparent porosity, good creep resistance at load softening point, excellent chemical resistance and thermal shock stability. It is mainly used in the formation of flow holes in glass tank kiln, lining of blast furnace, throat and ceramic kiln furniture.
Rongsheng company specializes in producing and customizing various standards and special shapes: 75 mullite brick, 60 silica brick, 65 silica brick, andalusite brick, 75 mullite brick, 70 mullite brick, 85 lightweight mullite brick, 80 lightweight mullite brick, 70 Lightweight mullite brick, lightweight corundum mullite brick, lightweight mullite brick, etc.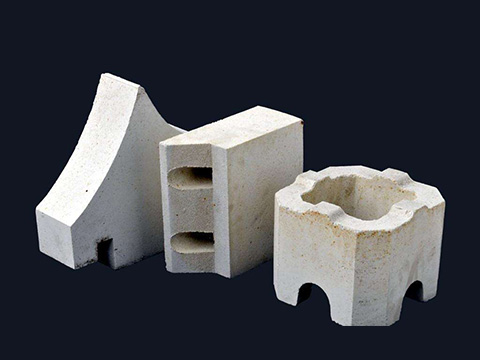 Sillimanite Bricks Specification
Items
RS75Mullite Bricks
RS70Mullite Bricks
RS65 Sillimanite Bricks
RS60 Sillimanite Bricks
LSM-75
LSM-70
LS-65
LS-60
Al2O3 (%)
≥75
≥70
≥65
≥60
SiO2 (%)
≤23
≤25
≤32
≤37
Fe2O3 (%)
≤0.4
≤0.4
≤0.5
≤1
Bulk Density (g/cm3)
≥2.7
≥2.6
≥2.5
≥2.3
Apparent Porosity (%)
≤18
≤18
≤18
≤19
Cold Crushing Strength (MPa)
≥100
≥100
≥80
≥80
Refractoriness Under Load (℃)
(0.2MPa,0.6%)
≥1680
≥1680
≥1650
≥1600
Sillimanite Bricks Application
The sillimanite products have good high temperature thermal stability, resistance to night glass erosion, and little pollution to glass liquid. It is the most commonly used refractory material on the domestic and foreign glass industry feeders, tube drawing machines and other equipment, which can significantly increase productivity.
There are nearly hundreds of products of sillimanite bricks, for example, hopper bricks, flow chutes, rotating tubes, hoppers, bowls, mixing pulp, punches, barrels, fire and slag bricks, gate bricks, Arch brick, rear arch brick, material bowl cover, mouth brick, burner brick, cover brick, muffle furnace brick, etc. There are hundreds of specifications for these products. In addition, synthetic mullite products have more excellent physical and chemical properties.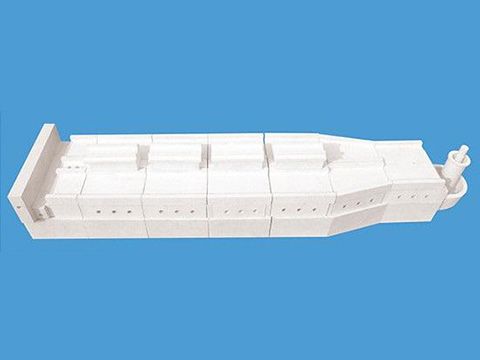 RS Sillimanite Bricks Manufacturer
Rongsheng, as one of the Sillimanite Bricks Manufacturer, also specializes in the production and processing of various standard shaped zircon bricks, chrome corundum bricks, chrome oxide bricks, sintered chrome corundum bricks, and aluminum chrome bricks. Silicon carbide brick, high alumina silicon carbide brick, mullite silicon carbide brick, corundum silicon carbide brick. Corundum mullite brick, mullite brick, mullite light brick, alumina hollow ball brick. High-temperature kiln furniture, sillimanite bricks, andalusite bricks, etc. High-grade refractory materials. If you need a refractory product, please contact us.