High alumina bricks are refractory materials used in the linings of various kilns, stoves and furnaces for cement, metallurgy, power and petrochemical industry. It is a kind of neutral refractory, quality bauxite as the main raw material. The main composition of the brick is Al2O3, which is up to more than 48%. A high alumina brick can withstand high temperature and thermal shock, has a low thermal conductivity and a stable bulk size. Zhengzhou Rongsheng Kiln Refractory Material Co., Ltd produces high alumina bricks, fire clay bricks, alumina spinel bricks, and alumina bubble bricks etc. For High Alumina Bricks Price, please Contact RS Group.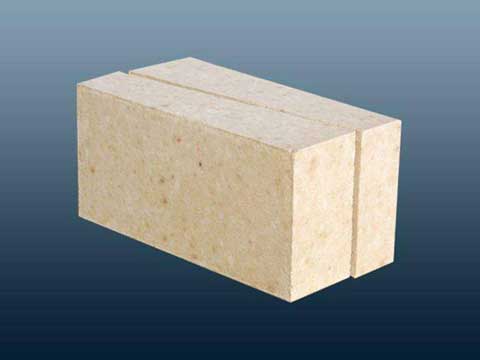 High Alumina Bricks Properties
Due to its excellent features and properties, high alumina bricks are usually used in building blast furnaces, reverberatory furnace, electric arc furnaces, rotary kiln, hot air stoves, converters, melting furnace, heating furnaces, soaking furnaces, and heat treatment furnace, etc.
This kind of bricks has an excellent performance under extreme temperature, it has the refractoriness of up to 1770℃. The refractoriness provides the product a fine quality to be used as furnace and kiln linings.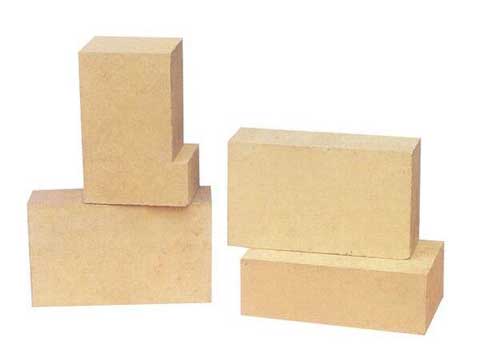 Because the high alumina thermal conductivity is very low, so heat would be reduced when passing through the bricks. Also, this kind of material has a stable atomic structure which is hard to collapse, so this is why high alumina bricks uses are greatly verified for high temperature industries.
High bulk density is the reason why high alumina bricks can resist abrasion from ash, slag or gases. With a low apparent porosity, this material has a smaller surface area, and less exposed to abrasion.
High Alumina Bricks Specifications
                                                                                        Index

Item

High Alumina Bricks
RSGL-75
RSGL-65
RSGL-55
Al2O3(%)≥
75
65
55
Fe2O3(%)≥
2.0
2.0
2.5
Apparent Porosity(%)≥
20
22
23
Bulk Density(g/cm2)≥
2.5
2.4
2.3
Compressive Strength (Normal Temperature)(MPa)
60
55
40
Refractoriness Under Load (℃)≥
1500
1470
1450
Linear Change On Reheating(1500℃×2h, %)
0-0.2
0-0.3
±0.2
Refractoriness (℃)
1790
1790
1770
About Rongsheng Kiln Refractory Material Co., Ltd
Rongsheng, an expert for refractory products, was founded in the 90s. For more than twenty years, we have made great endeavors to create and produce excellent refractory materials for all kinds of industries, including metallurgy, building materials, electric, petrochemical and so on.
Our company, located in the central part of china, is surrounded with rich minerals for high quality high alumina bricks. The abundant raw materials and convenient transportation provide a low cost access for our product. And a group of elite technicians in the middle part of china is the secret to make our bricks high quality with the competitive price. Apart from the product, we also offer sincere services to our customers.
※Contact us for products or buy high alumina bricks in Rongsheng kiln Refractory Material Co., Ltd. We provide quality product with a competitive high alumina bricks price.