Phosphate bricks and wear-resistant bricks are both of the phosphate bonded high alumina kiln lining bricks. Phosphate bonded high alumina bricks use phosphoric acid solution or aluminum phosphate solution (aluminum dihydrogen phosphate, PA-80 glue, etc.) as the binder, bauxite clinker as aggregate, and press molding. It is a chemically bonded refractory bricks product made by treatment at a temperature of 500~600℃. Use phosphate to combine high alumina bricks, referred to as phosphate bricks. And use aluminum phosphate combined with high-alumina bricks, referred to as wear-resistant bricks. The latter has higher compressive strength.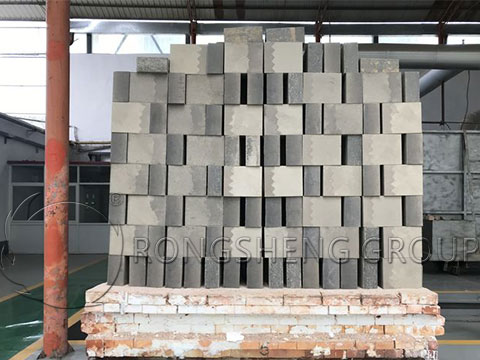 Introduction to Phosphate Bricks
The production characteristics of phosphate bricks
The production of phosphate bricks has four characteristics.
(1) Choose raw materials with high content of AL2O3 and low water absorption.
(2) In particle grading, the critical size of particles is large.
(3) High-pressure forming with large-tonnage mechanism press.
(4) Low-temperature heat treatment and sintering.
Structural characteristics of phosphate bricks
Because the raw material contains a large amount of α-AL2O3, it reacts with phosphoric acid to generate aluminum phosphate and phosphate in the range of 124 to 427°C. At 510°C, most of the aluminum phosphate is produced, which becomes the high-aluminum matrix component and connects the high-alumina aggregate. ALPO4 has a SiO2-type spatial framework structure, and both PO4 and ALO4 are tetrahedral structures. According to the related law, "silicates formed at high temperature tend to be coordinated four times, and in silicates formed at low temperature or high pressure, aluminum tends to be coordinated six times." Therefore, aluminum phosphate has a stable structure before it is decomposed. Below 1500℃, it has the characteristics of good chemical stability, good wear resistance, and high-temperature strength. Due to the large critical size of the particles in the particle gradation, the phosphate brick has the characteristics of high thermal stability.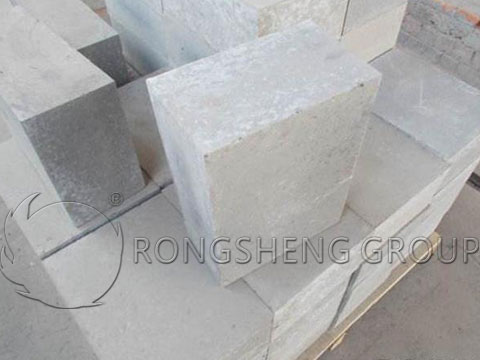 "Chemical-thermodynamic" properties of phosphate bricks
The content of AL2O3 in phosphate bricks is generally above 70~88%. Therefore, AL2O3 plays a leading role in chemical thermodynamic properties. The affinity of Ca to oxygen is greater than that of AL, and Si is less than that of AL. But from the CaO-AL2O3-SiO2-P2O5 phase diagram, it can be seen that the eutectic is formed at 1400℃. This provides a theoretical basis for the use of phosphate bricks in the rotary kiln.
Decomposition performance of phosphate brick
The main mineral component of phosphate bricks is ALPO4 with a cristobalite structure. It is stable ALPO4 before it is decomposed into AL2O3. The material gradually decomposes above 1500℃, and the strength of the phosphate brick decreases in the hot state.
The atmosphere of phosphate brick
Phosphate bricks are close to neutral bricks. Experiments have proved that phosphate bricks do not affect the strength of use, whether in an oxidizing atmosphere or in a reducing atmosphere.
Which Industries are Phosphate Bricks Suitable for?
Phosphate bricks are widely used in many industrial kilns. Mainly used in cement rotary kiln (transition zone, decomposition zone, cooler), active lime rotary kiln (full kiln), zinc oxide kiln (full kiln), ceramsite kiln (full kiln), metal magnesium kiln (full kiln), Thermal power plants (furnace lining wear-resistant parts), garbage incinerator lining, etc. Note: Phosphate bricks are used in the whole kiln, and different quality phosphate products are selected according to the temperature in different sections of the whole kiln.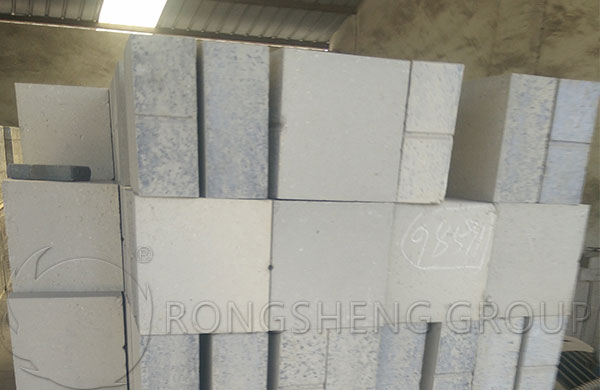 Phosphate bonded high alumina bricks, referred to as phosphate bricks, have been successfully used in most small rotary kilns. For example, it is applied in the rotary kiln for burning bauxite clinker, the rotary kiln for burning talc, the rotary kiln for burning activated carbon, and the rotary kiln for burning limestone. In order to achieve long-term safe operation and increase the service life of the rotary kiln, there are several advantages of the following phosphate bricks that have been sorted out by refractory manufacturers.
What are the Advantages of Phosphate Brick as the Lining of the Small Rotary Kiln?
Before 1500℃, phosphate bricks have high thermal strength and good wear resistance. Using it as the lining of the rotary kiln can increase the service life by 1 to 2 times compared with high alumina bricks.
Phosphoric acid kiln brick has good thermal shock stability, water cooling at 850℃, no weight loss after 20 times. When the temperature of the lining of the rotary kiln changes drastically, the phosphate bricks will not burst or peel off. Therefore, the kiln skin does not collapse or crack.
It is easy to stick to the kiln skin, which is convenient for maintenance. Phosphate bricks have a low load softening temperature and rough surface, so they are easy to bond with materials and can evenly hang the key first kiln skin. The combination of brick and kiln skin is flat and firm. If the kiln skin is defective, it is easy to repair it.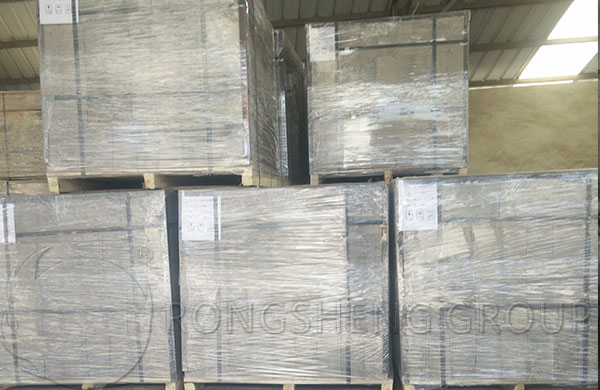 To learn more about phosphate bricks, please continue to pay attention to our website. Or you need to buy phosphate high alumina bricks and phosphate wear-resistant high alumina bricks for rotary kiln, please leave a message on the website page below. We will provide you with services according to your specific needs. Rongsheng high alumina refractory brick manufacturer is a refractory material manufacturer with rich production and sales experience. Rongsheng's refractory products have been sold to more than 60 countries all over the world, Russia, South Africa, Kazakhstan, Philippines, Chile, Malaysia, Uzbekistan, Indonesia, Vietnam, Kuwait, Turkey, Zambia, Peru, Mexico, Qatar, etc. Choosing a strong manufacturer can not only buy high-quality high-alumina refractory brick products but also enjoy good customer service.